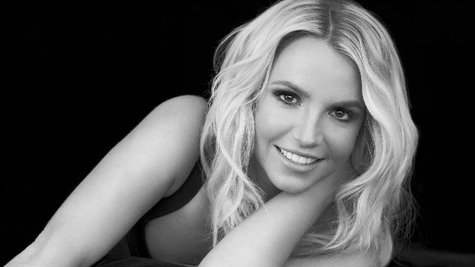 You don't hear too much about Britney Spears and her current boyfriend, David Lucado , but things evidently are quite serious between them. In fact, they've even discussed children, thought actually walking down the aisle with him isn't something she's sure will happen.
Britney made these revelations to Entertainment Tonight , in an in-depth interview that will start airing on Tuesday night and conclude Friday, December 6. "I'm in love...I like the fact that [David] is very stubborn and he's stuck in his ways," explains Britney. "He's just a simple man. I adore him. He's really funny and he's really passionate. I love the fact that anything he's involved in he's passionate about and it's contagious."
The singer confirms a previous report that her dad actually ran a background check on Lucado before they started dating, but she's not upset about it. "That is true. My dad's a little crazy like that," she says. The singer also reveals to that she's told David that she wants more children, but she's not sure if she'll actually get married again. Britney has two sons with her ex-husband, Kevin Federline ; in 2004, she was also wed for 55 hours to childhood friend Jason Alexander , but that marriage was annulled.
In the interview, Britney also discusses her upcoming album Britney Jean , which comes out next week. "I would say [the album] was kind of like therapy for me. It just kind of transformed me," she tells ET. "As you write something your perspective changes...I think there are periods in everyone's life where you get kind of reclusive, your creative outlet is cut off. Then sometimes it flows and you're like, 'Oh my God, this is what I need to be doing' [which makes] it easier for you to be the artist that you want to be."
As for her upcoming Las Vegas residency at Planet Hollywood, which kicks off at the end of December, Britney says she decided to do it because her last tours have been so "grueling" and "insane."
"It just felt like the ideal thing to do. So, I'm really excited about it. It's going to be different, but I'm excited," she says.
Tune in to Entertainment Tonight starting Tuesday evening for the "Britney Blowout" interview series.
Copyright 2013 ABC News Radio