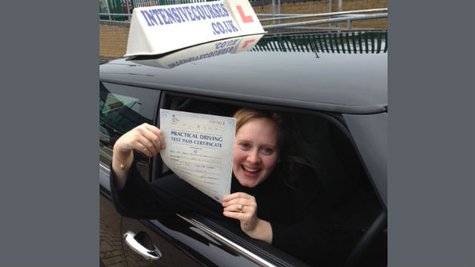 Most people are lucky to get an old beater for their first car. Adele , who's had her drivers license for just over six weeks, has done a bit better than that.
According to Britain's Mirror newspaper, the 25-year-old singer's just dropped £100,000 pounds -- that's about $162,000 -- on a brand-new, fully-loaded Porsche Cayenne.
The Mirror quotes a source as saying, "She's decided to treat herself and has joked that it's a Christmas present after she managed to pass her test."
Adele probably bought herself a baby car seat as well, for her one-year-old son, Angelo .
Copyright 2013 ABC News Radio