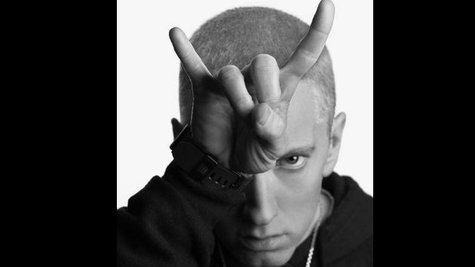 Eminem has tweeted the release date and official video teaser for his upcoming "Rap God" video, which appears on his platinum-selling album, T he Marshall Mathers LP 2.
In the 30-second clip, Slim Shady dons a black suit with black sunglasses while impersonating 1980s faux talk show host Max Headroom . The forthcoming video was directed by Rich Lee , who's responsible for Eminem's earlier videos for "Not Afraid" and "Lighters."
The rapper previously told the Detroit Free Press that he's always pondering new and interesting video concepts. "I'm always imagining shooting video; visualizing the picture," Em says. "What everything could, should look like. I'm always thinking about music videos and ideas, concepts. I do that for almost all of my songs."

The "Rap God" video will premiere on November 27.
Copyright 2013 ABC News Radio