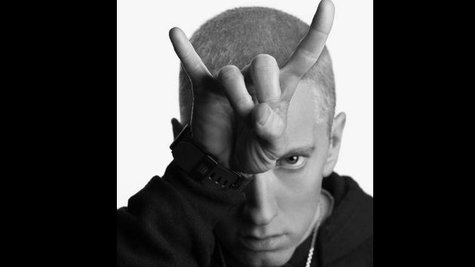 Following their history of break-ups, Eminem and his ex-wife, Kimberly Scott Mathers , are reportedly on the verge of getting back together.
According to RadarOnline.com , Kim's mother, Kathy Sluck , hinted that the pair, who previously divorced twice, may soon rekindle their relationship. "I think they might, they get on better than ever," Sluck shares. "They will probably grow old together one way or another, as much as he says he hates her in his music, he loves her that much too, I feel. I think it's kind of like throwing gas on the fire. I've always felt that that was each of their one true love."
Sluck adds that the rapper is generously building Kim a new house on 22 Mile in Detroit and revealed the former couple see each other "all the time."
The pair married in 1999, got divorced in 2001, reconciled and remarried in 2006 and then later divorced that same year.
Copyright 2013 ABC News Radio