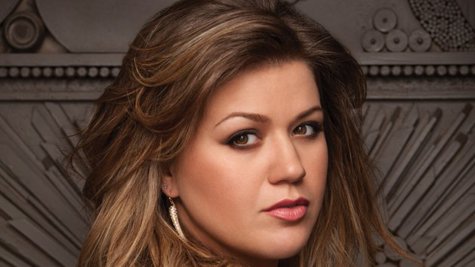 Kelly Clarkson couldn't contain her excitement when she announced on Twitter this week that she's pregnant with her first child with new husband Brandon Blackstock . Is she nervous? Hardly. If anything, she's supremely confident that she'll be a great mother.
In an interview with Parade magazine conducted before her pregnancy announcement, Kelly declares, "I'm gonna rock at being a mom! I'm almost looking at it like making a record, like, 'I'm going to nail this!'"
Kelly has a very strong preference for what she'd like her child's gender to be. She says, "I'm totally gonna have a girl. I'm manifesting it! And when I have a girl, you're gonna be like, 'That chick knew it!'"
Later in the interview, Kelly reiterates her desire to have a girl, while recalling how she was raised by a single mother who didn't have a lot of money. Referring to her successful music career, she notes, "[I]t's nice to have the financial stability to be there [for my child], whether I'm able to fly home after shows or take her with me. See how I'm calling her 'her'? I'm putting it out there!"
After her child is born, Kelly knows she'll be able to lean on Brandon for support, since he has two kids from a previous marriage. She tells Parade , "I'm like, 'You'll have to calm me down,' because I'm always gonna think our baby's sick, or there's something lodged in the throat and that's why they're crying. I'm totally gonna be Panic Mom; I'm already aware of that. But that's okay."
Kelly gushes that Brandon is a "great dad." In fact, she takes it a step further, saying Brandon's interaction with his children is "the sexist thing ever" and "such a turn-on!"
No word on when Kelly's due, but she said on Twitter that she won't be able to find out the sex for another two months, so based on that you may be able to do the math.
Copyright 2013 ABC News Radio