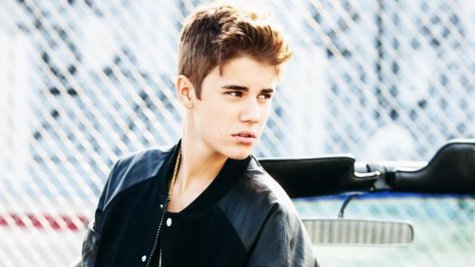 It's been a tough year for Justin Bieber -- what with the paparazzi confrontations, partying, shirtless shenanigans, alleged brothel visit, and graffiti spree -- but luckily, for every celebrity who's gone on record as putting him down, there's another Hollywood heavyweight who's offered the singer help and advice -- some of whom would probably surprise you.
According to The Hollywood Reporter , Oprah Winfrey and Adam Levine have both reached out to Justin via calls and emails to his manager, Scooter Braun , as has Mark Wahlberg . Tom Hanks' wife, Rita Wilson , offered to have her husband speak to Justin. And according to Braun, Eminem 's manager even told him, "If you ever want Eminem to talk to him, he would do it in a second. He cares about that kid."
Justin's most frequent adviser, though, is Will Smith . Most fans know that Will and Justin are close, but Braun tells The Hollywood Reporter that Will really went the distance earlier this year to help out the Bieb.
According to Braun, when Justin came back from his world tour in May, having been raked over the coals by the world's media, Will drove over to Justin's house and got him out of bed to talk to him for three hours. Braun says that rather than being angry, Justin told him, "Man, that makes me feel so loved. I woke up, and there's Will Smith, one of, if not the , biggest movie stars on the planet. He took time out of his day for me." Now, says Braun, Justin and Will speak once a week to talk over "potential issues."
In the Hollywood Reporter interview, Justin himself says that at this point, he just doesn't care anymore about the media scrutiny.
"Sometimes you just have to say, 'I don't give a f**k,'" he tells the publication. "Not 'I don't give a f***k' to just be reckless and do whatever, but 'I don't give a f**k what they say.'"
He adds, "I know who I am and what I'm doing in my life and what I've accomplished and continue to accomplish as a performer, as a writer, as an artist, as a person, as a human being. I'm happy with the man I'm becoming."
Copryight 2013 ABC News Radio.