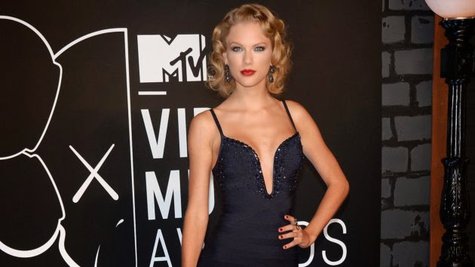 Taylor Swift is usually the center of attention when she's onstage, but in one of her upcoming TV appearances, viewers may be distracted by all the scantily clad models with whom she'll be sharing the stage.
According to E! News , Taylor is slated to perform on this year's Victoria's Secret Fashion Show TV special, taping Wednesday at the Lexington Armory in New York City and airing December 10 on CBS. According to E!, other acts on the bill will include Great Big World -- the duo who just performed with Christina Aguilera on The Voice -- as well as Fall Out Boy and a British girl group called Neon Jungle.
Among the models who'll be strutting their stuff onstage in their skivvies: Adriana Lima , Karlie Kloss , Lily Aldridge and Adam Levine's fiancee, Behati Prinsloo.
Past performers on the Victoria's Secret Fashion Show have included everyone from Bruno Mars, Ricky Martin and Rihanna, to Maroon 5, Sting and Justin Timberlake , to Katy Perry, Usher and the Black Eyed Peas.
Copyright 2013 ABC News Radio