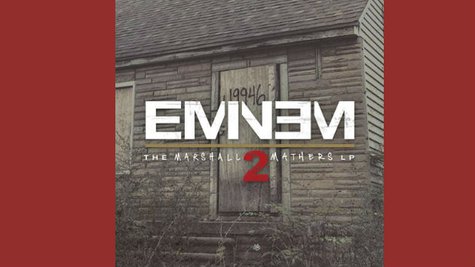 Eminem 's childhood home, which is pictured on the cover of his latest The Mars hall Mathers LP 2, was burned in a fire on Thursday, according to USA Today .
The fire inside the boarded-up , two-story bungalow, which is located on Dresden St. near 8 Mile in Detroit, began around 6: 20 p.m. Fortunately, the Detroit Fire Department responded to the call and extinguished the blaze on the second floor before it spread to the rest of the house.
Public records show the 767-square-foot home was listed as the address of Eminem's mother, Deborah Mathers , from 1989 until 2003, the paper reports. The house has changed hands several times since then. It's currently owned by the Michigan Land Bank , a state authority which manages vacant properties.

It remains unclear how the fire started inside the abandoned home.
Copyright 2013 ABC News Radio