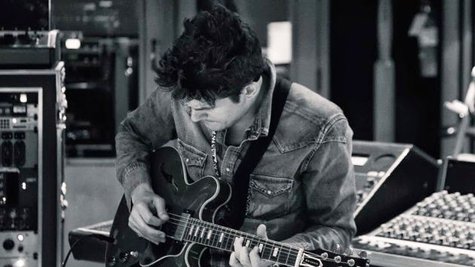 Earlier this month, John Mayer unexpectedly told fans that he'd be putting out a brand-new album this summer, a little more than a year after the release of his 2012 disc, Born and Raised. Now, John's announced that he's in the studio working on the project.
John's Facebook page features a photo of him "tracking a new song," along with the message, " John is recording his 6th studio album. Check back every Tuesday for more Studio Session videos to see what's going on behind the scenes." The hashtag #MAYERISBACK and a link to the first installment in the video series round out the posting .

The video shows John turning on an amplifier, pulling out a drawer full of guitar pedals, playing guitar, twiddling some control room knobs, and saying, "I like it."
Copyright 2013 ABC News Radio