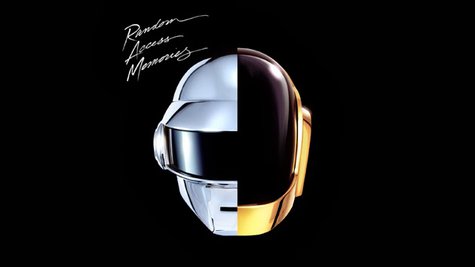 Daft Punk's hit single "Get Lucky" has helped propel their new album to the top of the charts.
The French duo's fourth studio album, Random Access Memories , has debuted at #1 on the Billboard album chart with first-week sales of 339,000 copies, according to Nielsen Soundscan. That's the second-biggest opening week for an album this year, second only to Justin Timberlake 's The 20/20 Experience , which moved 968,000 copies back in March.
According to Yahoo ! Chart Watch , Random Access Memories is the first dance/electronic album to reach #1 since Madonna 's MDNA debuted at #1 in April 2012. It's also the first album by a French act to hit #1 on the Billboard album chart since 1968.
Prior to "Get Lucky," Daft Punk's biggest hits were "One More Time" and "Harder, Better, Faster, Stronger," which was later sampled by Kanye West for his hit, "Stronger."
Copyright 2013 ABC News Radio