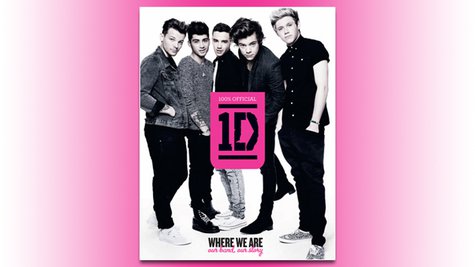 One Direction has got a new book on the way this summer.
Titled Where We Are: Our Band, Our Story, the publisher's description calls it "the only official book from 1D, charting their journey over the past year-and-a-half -- from the places they've visited and fans they've met, to their thoughts and feelings, hopes and dreams, highs and lows. It has been a phenomenal year – and this is a phenomenal story."
1D has released three previous official books through HarperCollins, the most recent being One Direction: Dare to Dream .
Where We Are: Our Band, Our Story goes on sale August 27, three days before the debut of the group's movie, This Is Us .
Copyright 2013 ABC News Radio