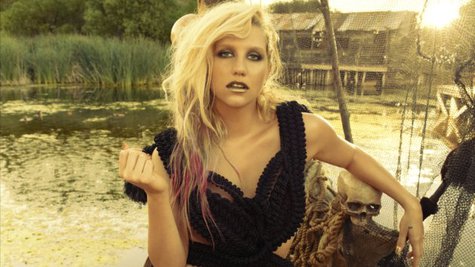 After months of hype, Tuesday night's episode of Ke$ha 's MTV reality show My Crazy Beautiful Life finally showed the moment we've all been waiting for: the singer apparently drinking her own urine . And now the Parents Television Council, a broadcast decency advocacy group, is upset.
Ahead of the episode airing, the group posted a statement on its website asking its members to call "elected officials" and demand "consumer cable choice" -- which is basically the ability to pick and choose which cable channels you want, rather than subscribing for one rate and getting them all.
Calling the content of the episode "disgusting and vile," PTC's president, Tim Winter , said, "If given the opportunity, I can't imagine that parents would want to pay for a cable network that airs an episode of a pop star drinking her own urine, and that is why Congress needs to take seriously the idea of giving consumers the ability to choose and pay for only the cable networks they want."
He added, "Before critics say that parents can just 'change the channel,' they miss the larger point. It is an outrage that this kind of...content is being subsidized by each and every cable subscriber."
According to The Hollywood Reporter , the PTC also sent a letter to supporters reading, "Why should we have to pay for this kind of garbage just so we can get access to Discovery, Disney or the Golf channel? It's outrageous -- and it shouldn't be that way. Consumers deserve choice."
Copyright 2013 ABC News Radio