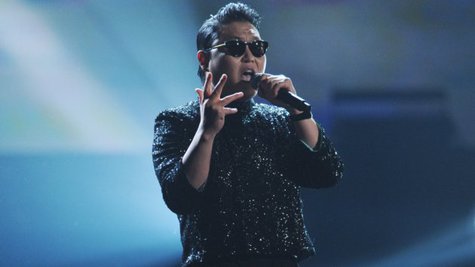 South Korean sensation PSY isn't just a hit in the U.S. -- evidently, he's pretty popular in Canada as well.
The "Gangnam Style" rapper, who just performed on the American Idol finale Thursday night, will co-host MuchMusic Video Awards, Canada's answer to the MTV VMAs. This will be PSY's debut on live Canadian TV, and he says in a statement, "I'm looking forward to seeing all my fans in Canada!"
PSY's English isn't exactly fluent, but perhaps he'll be OK as long as he reads off a TelePrompter.
So far, the only performer who's been confirmed for the June 16 show, airing live from Toronto, is Demi Lovato. In the U.S, the show will be simulcast on Fuse.
Copyright 2013 ABC News Radio