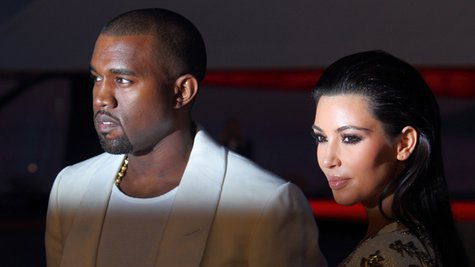 Kanye West almost had a run-in with paparazzi Friday afternoon, but not before running into a sign post first, TMZ.com reports.
Kanye and Kim Kardashian were taking a walk together in Beverly Hills when he walked head-first into the pole while ducking his head to avoid getting his picture taken.
According to TMZ, Kanye seemed to be in a lot of pain and ready to go at it with the photographers, but walked straight into the restaurant instead. Minutes later he came back out of the eatery even angrier than before, yelling at a photographer to stop taking pictures. When the photographer claimed he had just arrived on the scene, West turned around and headed back into the restaurant.
It's unclear if Kanye ever touched the photographer.
Copyright 2013 ABC News Radio