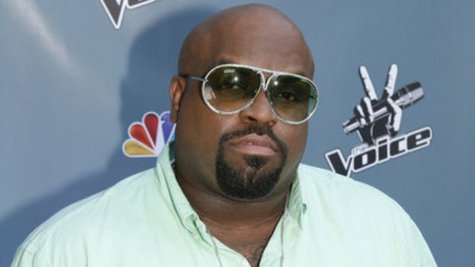 What's Cee Lo Green been doing during his hiatus from The Voice ? Expanding his brand. Want proof? TBS has just given the singer his own reality show.
The Cee Lo Life -- the show's working title -- will premiere in 2014, and will show the singer tackling a packed schedule of producing, recording, performing and acting. Among his activities: reuniting with his original group, Goodie Mob , for a new album, appearing in the upcoming movie Can a Song Save Your Life? with fellow Voice coach Adam Levine , recording a solo album and working as a partner in a TV production company and a management company.
In a statement, a programming exec for TBS says, "With his distinctive voice, winning personality and remarkable ability to tap into a wide range of musical styles, Cee Lo Green has risen to the top of the music industry. This new TBS series will give viewers the chance to get to know Cee Lo Green, who is without a doubt one of the hardest working men in show business. "
TBS has ordered six episodes of the series.
Copyright 2013 ABC News Radio