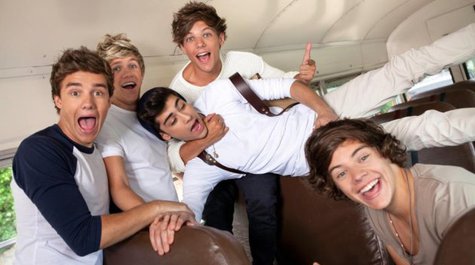 One Direction 's latest album Take Me Home just came out this fall, but according to their buddy Ed Sheeran , they've got yet another record already completed.
Speaking with MTV , Ed said that even though he was invited to do so, he isn't contributing any of his songs to One Direction's next album -- he wanted to just write songs for himself at this point in his career. Then, he added, "But their album is already finished."
However, 1D's record company disputes this, telling MTV that the fivesome are "still very much working on their new album." A rep for the label added that there won't be a soundtrack released with 1D's upcoming 3D movie, This Is Us.
It's not clear when One Direction's next album will be out, but there are rumors that if they manage to release three more albums by 2016, they'll receive a huge bonus.
In other 1D news, group member Liam Payne has reportedly split with his longtime girlfriend, Danielle Peazer . The British paper The Sun claims the couple, who've been dating since 2010, mutually agreed to break up a few a weeks ago because of Liam's hectic work schedule.
Copyright 2013 ABC News Radio