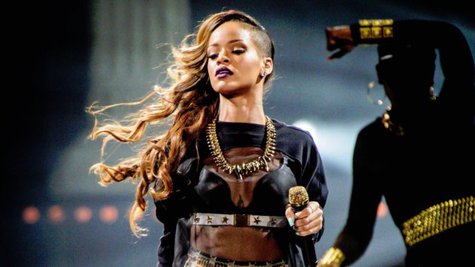 Rihanna has been forced to postpone one of her weekend dates in Brooklyn, New York, due to the NBA playoffs.
She'd been set to perform at the Barclays Center, the home of the Brooklyn Nets, on Saturday. However, the Nets will need to use the arena on that day for the seventh and deciding game of their playoff series against the Chicago Bulls. The Nets defeated the Bulls Thursday night to extend the series.
Rihanna's Saturday date at the Barclays Center has been rescheduled for next Tuesday, according to Newsday . She will still perform there on Sunday, as scheduled.
Rihanna will visit Boston on Monday to make up the concert she previously rescheduled due to a bout with laryngitis.
Copyright 2013 ABC News Radio