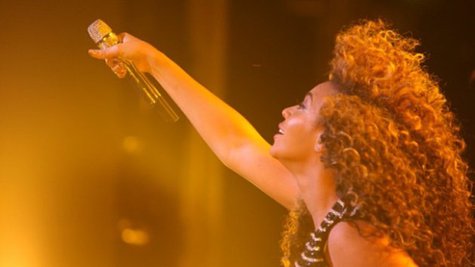 Some would say that seeing Beyonce perform live counts as a priceless experience. But if you're hoping to experience the singer's nearly sold-out Mrs. Carter Show World tour, then you'll have to pay a big price -- more than a grand, to be exact.
Most seats on the tour have been snatched up, but there's still space available inside Beyonce's specially designed VIP BeyStage. In addition to getting a spectacular view of Beyonce, people who purchase the Run the World Mastercard "Priceless" package for $1,095 also get a personalized autograph from the singer, a limited edition souvenir laminate and a $250 gift card to Beyonce.com.
That's not to mention a $600 credit from RentTheRunway.com, which lets thrifty fashionistas borrow designer dresses and accessories for a fraction of the retail price. Other perks from the package include concierge service at the concert venue, a bottle of Beyonce's perfume, a V.I.P. gift bag and pictures from the V.I.P. Priceless Lounge photo booth.
For a closer look at The Mrs. Carter Show world tour packages that are still available, you can visit the website Beyonce.TurnUpGroup.com .
Copyright 2013 ABC News Radio