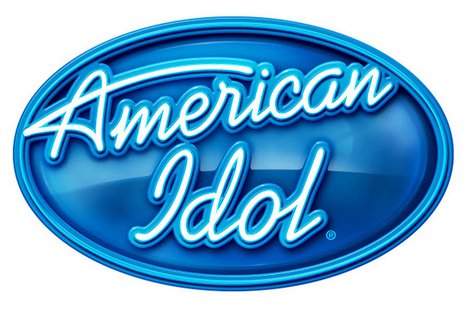 American Idol 's top eight contestants took on the music of Detroit with a little help from Motown legend Smokey Robinson Wednesday night. Each finalist sang on their own in addition to taking part in group numbers throughout the night. Judges Keith Urban , Nicki Minaj , Randy Jackson and birthday girl Mariah Carey were all present and on time to critique the performances. Here's what happened:
Candice Glover was up first, singing Marvin Gaye 's "I Heard It Through the Grapevine," and Smokey loved the bluesy spin she put on the song. Keith said Candice "raised the bar exponentially," and Nicki thought Candice did a good job staying connected to the song throughout the performance. Randy called the performance "crazy good," and Mariah loved her "soulful," "old school" delivery.
Country girls Kree Harrison and Janelle Arthur drew from Sugarland 's cover of Madonna 's "Like a Prayer" for their duet performance of the pop classic. Nicki was so excited to see two of her favorites perform together, but she ultimately thought Kree gave a much more professional performance than Janelle. Randy gave the performance to Kree too, but Mariah felt it was a true sisterhood moment when Janelle helped Kree out with the lyrics. Keith felt "Like a Prayer" sounded great as a country song and allowed them to shine.
Lazaro Arbos seemed more confident this week singing Stevie Wonder 's "For Once in My Life" backed by strings, a horn section and a group of backup singers. Randy said it was far better than last week's performance, though Lazaro wasn't perfect in the pitch department. Mariah thought the song was in his sweet spot and said the performance signaled growth for Lazaro. Keith said Lazaro should keep picking songs he's comfortable singing, and Nicki praised Lazaro's performance after asking Smokey Robinson if he would consider being her sugar daddy.
Janelle returned for a solo turn singing and playing guitar on a version of The Supremes ' "You Keep Me Hangin' On" she arranged when she was just 14 years old. Mariah said it was Janelle at her finest, and Keith loved her fearlessness and her arrangement of the song. Nicki encouraged Janelle to keep playing her guitar, but she warned her to watch her vocal performance. Randy said Janelle was "in it to win it."
Devin Velez performedSmokey's hit with The Miracles , "The Tracks of My Tears," and he played around with the rhythm a bit on the mostly faithful rendition of the song. Keith encouraged Devin to relax during his performance. Nicki said Devin looked like a ripe banana, which is apparently a good thing. She also loved his performance. Randy said it was one of Devin's best turns onstage in weeks, and Mariah hoped America understood how good Devin was this week.
Candice teamed up with Angie Miller and Amber Holcomb for a group performance of The Temptations and The Supremes' collaboration, "I'm Gonna Make You Love Me." All three singers had standout moments, and they finished it off with a pose inspired by Dreamgirls . Mariah said she could hear them all clearly throughout the performance and gave them an A-plus.
Burnell Taylor went with Stevie Wonder's "My Cherie Amour" and looked dashing in an all-white suit. Nicki said he looked like a sexy preacher in that suit, and she added that Burnell could have easily fit into the Motown era. Randy loved where Burnell took the melody of the song, and Mariah praised him for giving the 1960s tune a modern flavor. Keith loved it too.
Angie performed the second song from The Miracles' catalog of the night, singing a rocked out version of "Shop Around." She botched the lyrics in what turned out to be one of her worst performances yet. Randy said it was the first time he'd heard Angie be so pitchy, and Mariah thought Angie should have been more laid back at the piano. Keith said the melody kept her from really shining vocally, but he thinks Angie will be back next week. Nicki took Angie to task for trying to be something she's not this week and told her just to stick with the kind of songs she's good at singing.
Amber returned to sing Stevie Wonder's "Lately," and the fact that she really loves the song showed in her performance. Amber's straightforward and masterful delivery of the song earned a standing ovation from the judges. Mariah called it a "tour de force," and Keith called it "mesmerizing." Nicki said Amber's performance was "out of this world," and she encouraged Amber to shake it off that she was in the bottom three last week. Randy said it was the best vocal of the night by far.
The remaining three guys, Devin, Lazaro and Burnell, teamed up for a group performance of the Four Tops ' "I Can't Help Myself (Sugar Pie Honey Bunch)." There were a lot of miscues along the way, and Nicki said it felt like they were back in Hollywood Week. Nicki said Lazaro fell flat as a pancake, and told all three to just get off the stage. The guys passed the blame around to each other when host Ryan Seacrest asked them why the performance went off the rails.
Kree Harrison closed out the night with an attitude-driven performance of Aretha Franklin 's "Don't Play That Song." Randy said it wasn't a perfect performance, but he said it was "unbelievable." Mariah commended Kree for taking on an Aretha song, and Keith praised Kree for reminding people of the soulful elements of country music. Nicki was very impressed Kree kept her confidence, singing Madonna and Aretha songs in the same night.
Idol judge Keith Urban will perform on Thursday night's results show along with OneRepublic , featuring Idol alum Katherine McPhee and last season's finalist, Colton Dixon. The action starts at 8 p.m. Eastern on FOX.
Copyright 2013 ABC News Radio