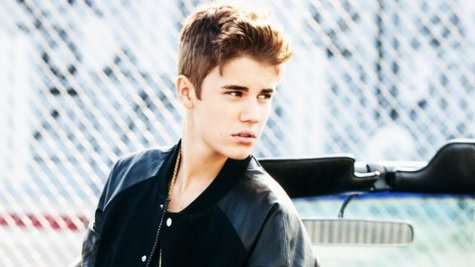 Justin Bieber is currently being investigated by the Los Angeles County Sheriff's Department in connection with allegations he committed battery against a neighbor in Calabasas, California. Now, word comes that despite the claims, Justin never actually physically touched the neighbor -- though allegedly, his bodily fluids did.
TMZ reports that according to neighbors and law enforcement, Justin spit in the neighbor's face and threatened him during their argument Tuesday morning. The website reports that shortly after Justin arrived home from Poland, where he'd played a show Monday night, he had his Ferrari delivered via a flatbed truck and decided to take it for a spin...at speeds approaching 100 mph.
The neighbor then reportedly stepped onto Justin's property and yelled, "You can't drive like this," to which, he claims, Justin responded, "Get the f**k out of here." TMZ reports that the neighbor claims the singer then spit in his face and said, "I'm gonna f**king kill you." That's when the man -- a 47-year-old father of three -- filed the battery report.

Under California law, a charge of "simple battery" can include spitting. The incident is still being investigated. Meanwhile, Justin is slated to head back to Europe for a show Thursday night in Germany.
Copyright 2013 ABC News Radio