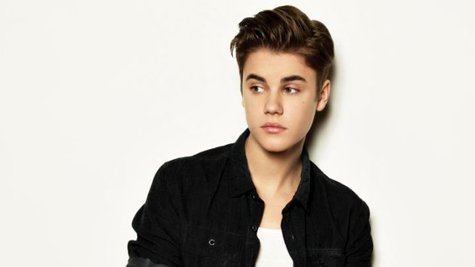 You can all stop speculating: Justin Bieber is not headed for a meltdown any time soon. He tells Us Weekly magazine that he knows he's made mistakes, but he's focused on the positive, and with the help of his support team, he's going to be just fine.
"This business can break you down, but I have a strong team around me, and my family and all the fans," he tells the magazine. "The love overcomes the negativity...I'm not perfect but I'm growing and trying to be better everyday. That's part of life."
"The biggest misconception about me is that I'm a bad person," Justin says in the interview, conducted before he was accused of battery by a neighbor who claims the singer spit in his face and threatened him. "I get upset about that. I have a big heart. I want to be a good role model, but some people want me to fail."
The 19-year-old superstar has had nothing but bad press lately: he passed out backstage in London and was hospitalized, took the stage at another show in that city two hours late and got into an altercation with a photographer. He was also photographed walking into his London hotel shirtless and nearly pantsless, and wearing a gas mask out in the street. But he has an explanation for all of that.
Regarding the no-shirt look, Justin tells Us Weekly , "I still had part of my tour wardrobe on and was rushing into my hotel." As for the fainting, he says, "I passed out from the flu...we only had five songs left, so they gave me oxygen, and I decided to finish the show and then go to the hospital. The show must go on."
The gas mask thing is an inside joke with his pals, he says. "I wanted to hide my face from all the cameras...My friends and I like messing around."
But Justin says he's not blameless. "I'm young and I make mistakes. That's part of growing up. I mess up sometimes," he tells the magazine, adding, "I know who I am and I'm not gonna let negativity towards me bring me down. I'm a positive person and I plan on staying that way...I'm young and I want to have fun. I don't think there is anything wrong with that."
Overall, Justin says, "I'm figuring it out. Isn't that what you're supposed to do at 19?"
Copyright 2013 ABC News Radio