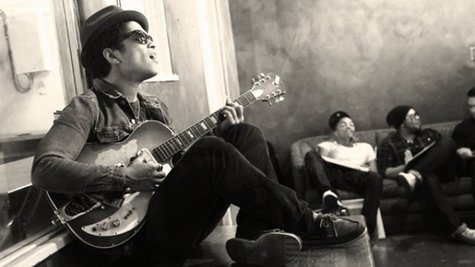 It's not uncommon for big-name pop stars to make outrageous demands for their dressing room at their concerts. But Bruno Mars is not that kind of artist. It turns out he's a man of simple taste.
A TMZ.com photographer recently asked Bruno to name the craziest thing he's asked for while on tour. Bruno implied that he doesn't ask for much, saying, "Wet wipes and a bottle of wine and I'm good to go."
You have to admire a guy who makes a conscious effort to stay clean while on the road.
Copyright 2013 ABC News Radio