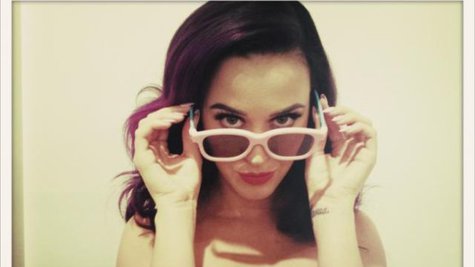 Earlier this month, Katy Perry wrote on Twitter, "Perfectly put, by Daughter ," and then included a link to the song "Landfill" by the indie-rock band of that name. Many felt that she was saying that the song's lyrics -- which feature the line "I want you so much, but I hate your guts" -- summed up how she felt about her now-ex boyfriend, John Mayer . Well, now she's given fans an entire album's worth of songs to dissect.
Katy wrote on Twitter , "Perfectly put, by Tristan Prettyman ," and included a link to the singer's album Cedar + Gold . This is significant because Tristan Prettyman is Jason Mraz 's ex-fiancee, and the entire album is her reaction to their breakup -- specifically, it was her attempt to tell her side of the story. Many of the songs go into great detail about her and Jason's relationship, engagement and subsequent breakup. One song is called "I Was Gonna Marry You."
Speaking to Vanity Fair about their breakup around the time of the release of the album, Tristan said, " It was a bummer. You get proposed to and think your life is going to be this one way. You say yes, and think, 'We are going to spend the rest of our lives together.' Then all of a sudden, that person says, 'You know what, I don't think I want to do this anymore. I changed my mind.'"
So, are we to assume from Katy's tweet that something similar happened between her and John Mayer? We probably won't know for a while.
Copyright 2013 ABC News Radio