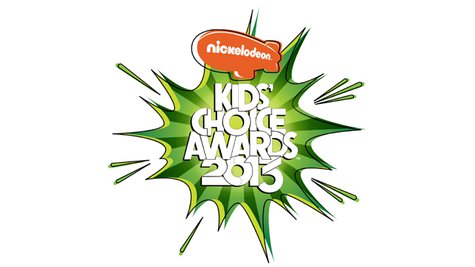 The Nickelodeon Kids' Choice Awards are this weekend and in the music categories, you've got all the usual suspects, including Katy Perry , Maroon 5 , Pink , Bruno Mars and One Direction . But one of the year's musical nominees stands out...because the group's members are probably older than the parents of the kids who voted this year.
Bon Jovi , whose members are all in their fifties, has been nominated for Favorite Music Group, and they'll be competing against One Direction, Maroon 5 and Big Time Rush . It's not like Bon Jovi is irrelevant -- they currently have the #1 album in the country and a sold-out tour -- but they're usually thought of as appealing to older people, not kids. And Jon Bon Jovi tells ABC News Radio he couldn't be more thrilled about the nomination.
"I take great pride in that!" he says. "It would have been the kind of thing that twenty years ago I would have scoffed at and said, 'I don't wanna [be a part of that]. What is that?' But now? I think it's the coolest thing ever!" He laughs, "You know, you're up there with One Direction and I'll concede now! I don't even have to wait 'til the weekend!"
On a more serious note, Jon, a father of four, tells ABC News Radio that he's proud of the fact that his band's music is multi-generational. "To be considered by that audience -- not even my big kids, my little kids watch Nick -- and to think that our music is relevant to eight, ten, eighteen, twenty, thirty and forty? Hey, I'll take it!"
Christina Aguilera and Pitbull will perform "Feel This Moment" on the Kids' Choice Awards telecast, while Ke$ha will sing "C'mon." The show is hosted by Josh Duhamel , and airs Saturday, March 23, live from USC's Galen Center at 8 p.m. ET/PT. Appearing will be Josh's pregnant wife, Fergie , as well as Darren Criss and Cory Monteith of Glee, Jaden Smith , Amanda Seyfried , Kaley Cuoco , Miranda Cosgrove , Neil Patrick Harris , Ashley Tisdale , Gabby Douglas , Kristen Wiig , Megan Fox and many more.
Here are all the music nominees:
Favorite Music Group
Big Time Rush
Bon Jovi
Maroon 5
One Direction

Favorite Male Singer
Justin Bieber
Bruno Mars
Blake Shelton
Usher

Favorite Female Singer
Adele
Katy Perry
Pink
Taylor Swift

Favorite Song
"Call Me Maybe" (Carly Rae Jepsen)
"Gangnam Style" (PSY)
"We Are Never Ever Getting Back Together" (Taylor Swift)
"What Makes You Beautiful" (One Direction)
Copyright 2013 ABC News Radio