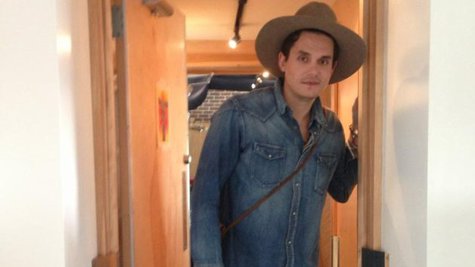 Now that his ongoing battle with vocal issues is over and he's ready to go out on tour again, John Mayer is revealing just how serious his health problem was. In fact, he says he and his team believed that he'd never sing again.
In a cover story for Billboard magazine, John says that after months went by, and his vocal problems didn't respond to surgery, Botox injections or vocal rest, he really started to worry. "I spent so long being terrorized, I had all but shut down the fantasy of playing music again, just so I could, you know, survive," John says.
Billboard reports he tried to console himself by planning a future career as a session guitar player or sideman, so he started to practice like crazy. "If John was never able to sing again, he'd at least be able to tour as a legendary guitar player," says John's booking agent." "He's just been playing guitar for three years straight," adds his manager.
But, as the singer tells Billboard, he never stopped looking for a cure. "I'm never a quitter," he says. "That's how my mind works. Everything I stand for is about fighting through and never backing down."
John and his manager went to see a specialist at UCLA who decided to give him 17 times the dose of Botox he'd previously gotten, to make his vocal cords completely shut down and heal. That worked so well that the doctor gave him even more Botox, and eventually, John's voice returned.
"I probably had contiguously three, maybe four months of not saying a word," John tells Billboard . "The endurance was tough for me, but I started a new life. It's hard to believe that I'm healed, but just to make sure, I keep going back every two weeks for a look, and it's the same, if not better."
Copyright 2013 ABC News Radio