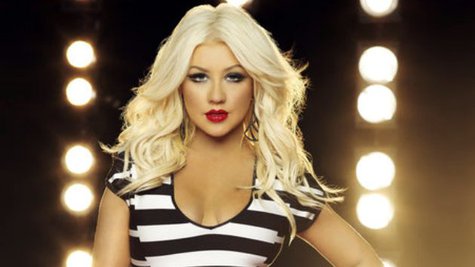 Christina Aguilera will not be sitting in the big red chair when the fourth season of The Voice kicks off March 25, but that doesn't mean she's not interested in what's going on with the show. In fact, she took to Twitter to issue a warning to Adam Levine and Blake Shelton about the new female coach: Shakira .
"Know how u boys can get @adamlevine @blakeshelton," tweeted Christina, " so watch locker room humor & treat @shakira like lady she is on new #TheVoice . #girlpower."
But it seems Shakira doesn't need Christina's help. The first episode of the new Voice season was screened for journalists this week, and Entertainment Weekly reports that Shakira comes off as "less like a diva and more of a delight...especially when she starts to talk trash by calling Levine's season one win 'beginner's luck.'"

Meanwhile, Christina also used Twitter to take a shot at the fact that Adam celebrated his 34th birthday earlier this week, tweeting , "I know you'll be whipping out tequila shots tonight. You turn 40, right? Hehe. You know I'll always bust your balls."
Copyright 2013 ABC News Radio