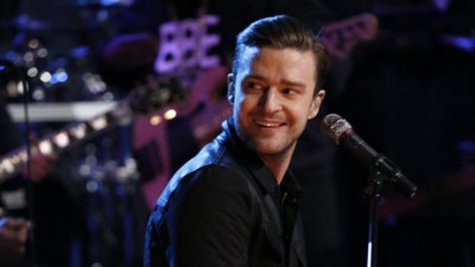 Justin Timberlake spent the last week hanging out at Late Night with Jimmy Fallon, so maybe that's why Questlove , leader of Jimmy's house band The Roots , got some inside scoop on the singer's music that nobody else seems to have: namely, that JT plans to release a second album this fall.
Posting on Okayplayer.com in response to the New York Times' review of Justin's album The 20/20 Experience , Questlove wrote, "Spoiler alert. 20/20 Vol 2 comes out in nov. (10 songs now.....10 songs later= 20 vision)."
The drummer and frontman then said of JT's new record, which comes out on Tuesday, "i will say the album is OVERLY ambitious. like a LOT of ideas crammed into one." He also applauded Justin's decision to work again with Timbaland , rather than the hot producer of the moment, as "ballsy," and said he appreciated the singer's desire to make a record that appeals to both older and younger listeners.
Questlove also posted a link to an obscure soul tune that illustrates exactly where Justin and Timbaland got the horn arrangements for "Suit & Tie."
Mind you, Justin hasn't confirmed Questlove's announcement about volume two of his album. The pair performed together over the weekend at Austin's South by Southwest Festival.
Copyright 2013 ABC News Radio