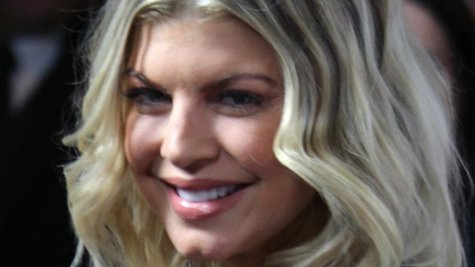 Fans will be happy to know that Fergie is has got something cooking in addition to that bun she's got in the oven: she's working on new music.
In a piece for the New York Times in which she describes everything she wore for a week in excruciating detail, Fergie said that this past Thursday, she was "headed home to work on music." Adding that she was writing songs wearing a "Missoni caftan dress," she added, "I love to feel bohemian when I'm writing music. You could say I have some things up my caftan sleeve."
There's no word on when said music will see the light of day, but the article also revealed that Fergie plans to attend the Nickelodeon Kids' Choice Awards on March 23: her husband Josh Duhamel is hosting. Mostly, though, she gives an exhaustive list of all the fabulous fashion she rocks over the course of a week, including Loree Rodkin jewelry, an Alexander Wang tee shirt, a Gucci dress, Givenchy sandals, Tom Ford eyeglasses and a Stella McCartney tunic.
"Tunics are great for my growing belly," she writes. "Being four months pregnant, I need to be comfortable, but I don't want to be frumpy."
So far, Fergie's only solo album has been 2006's The Dutchess , which sold more than six million copies worldwide and produced a string of hits, including "Big Girls Don't Cry."
Copyright 2013 ABC News Radio