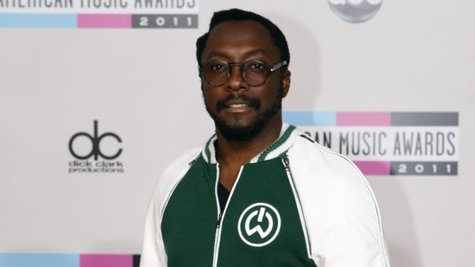 Will . i.am is on a mission to breed geeks -- starting with himself. Later this year, the Black Eyed Peas frontman plans to take a computer science class at California Institute of the Arts in Los Angeles.
"When I tell kids they should be computer scientists and mathematicians, I'm not just saying that because it's cool to say," explains Will.i.am in an interview with the U.K. paper The Sun . To prove he's walking the talk, Will says he's enrolling in a computer science course at CalArts "because I'm passionate about where the world's going. I'm curious about it and I want to contribute."
Will also wants others to get geeked about education and technology. "I'm going to school so when little kids are like, 'I want to be like you, Will.i.am', I'll be all, 'Well, I want to be like [Facebook founder] Mark Zuckerberg ,'" says Will. His mission, he says, is to show that "Geeks are the bomb."
He adds, "Basically, I want to breed geeks... [because] if it weren't for geeks we wouldn't have iPhones, tablets, the Internet, instruments."
Will.i.am wants non-geeks to get inspired too. He says, "I think we think geeks aren't cool because people don't want to accept it when someone figures out something you haven't. People get envious and want to bring them down."
Copyright 2013 ABC News Radio