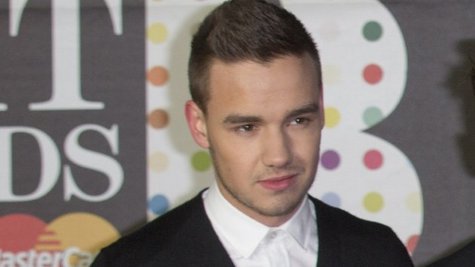 The guys in One Direction seem to have the perfect lives, what with all the fame, fortune, screaming girls, touring the world....and no homework. But it turns out that all that time on the road can be rough, emotionally -- and at least one of the guys is so homesick that he's even wishing he could go back to school.
The London Evening Standard quotes Liam Payne , who hails from Wolverhampton, England, as saying, "I miss my hometown a lot. We were kind of pulled out of home after The X Factor and we didn't realize that we may not be going back. We've hardly been back at all." That's left him longing for those carefree days before he was a world-famous celebrity. "I really like going into the town center and shopping, and doing things like sitting on the sofa watching Friends ," he says. "I'd even like to go back to school for a day."
His band mate Louis Tomlinson is equally homesick, and according to the Evening Standard , he said his perfect day would be going back to his hometown of Doncaster and hanging out with friends and family.
"I'd like to go back home and do the kind of things I used to do before the band," he said. "I'd go and have a [game of soccer] with my friend Stan and my other friends from school. I'd spend some time with my family and have dinner at my grandma's house and then have the evening to chill out with my girlfriend."
Unfortunately, given the band's current tour schedule, time off to kick back at home doesn't seem to be possible any time soon. When they've finished their current U.K. tour, it's on to Europe, and then n June, they'll return to the U.S. to kick off the North American leg of the tour.
Copyright 2012 ABC News Radio