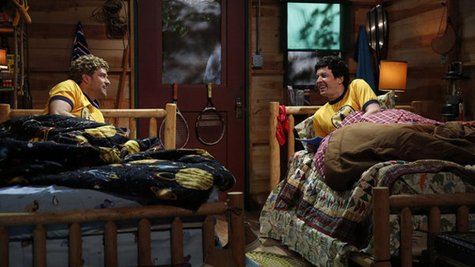 On Late Night with Jimmy Fallon Thursday night, Justin Timberlake again appeared as a guest and performed. Timberlake and Jimmy Fallon appeared in a sketch in which they both played young sleep-away camp members trying to belt out Toto 's hit "Africa" after lights out.
JT closed the show by debuting "Strawberry Bubblegum" from his upcoming album 20/20 Experience .
Justin will sit down for another interview with Jimmy Friday night, for the last installment of Timberlake's week-long stand on the show. 20/20 Experience is available Tuesday.
Copyright 2013 ABC News Radio