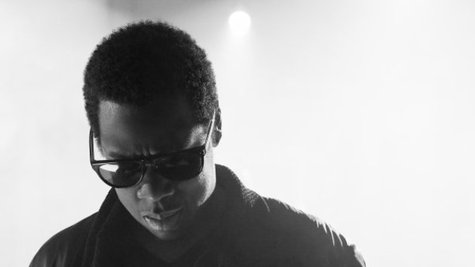 It's confirmed: Jay-Z will executive produce the soundtrack for the upcoming movie The Great Gatsby , starring Leonardo DiCaprio . Buzz about Jay-Z's role behind the scenes role on the film began circulating back in January, when producer The Bullitts tweeted that he and Jay had cooked up something "too DOPE for words" for the Gatsby score.
Well, turns out that Jay's been focused on the movie project for two years. The work began shortly after Leonardo DiCaprio introduced Jay to The Great Gatsby director Baz Luhrmann . "As soon as I spoke with Baz and Leonardo, I knew this was the right project," Jay says in a statement. " The Great Gatsby is that classic American story of one's introduction to extravagance, decadence and illusion. It's ripe for experimentation and ready to be interpreted with a modern twist."
So, for a couple years, Jay and Baz brainstormed ways to capture the self-indulgent, Jazz Age energy of The Great Gatsby , using music from some of today's top music artists. Jay has been working with Baz and his team to collect, perform, produce and arrange a soundtrack that weaves together hip-hop and jazz, old and new, to bring The Great Gatsby to life.
This isn't the first time Baz has undertaken such a task. Mentioning a couple of Baz's earlier projects, Jay says, "The imagination Baz brought to Moulin Rouge made it a masterpiece, and Romeo + Juliet 's score wasn't just in the background; the music became a character. This film's vision and direction has all the makings of an epic experience."
The Great Gatsby film, which is a big-screen adaptation of F. Scott Fitzgerald 's novel The Great Gatsby , arrives in theaters May 10. The soundtrack will be released by Interscope Records. There's no word on when.
Copyright 2013 ABC News Radio