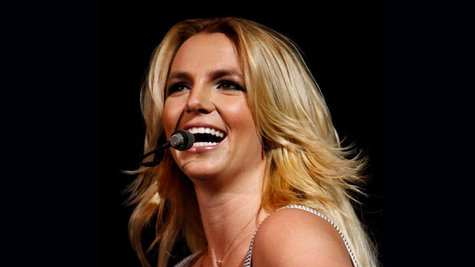 This week at the South by Southwest Festival in Austin, Texas, Selena Gomez and her Spring Breakers co-stars Ashley Benson and Rachel Korine performed a karaoke rendition of Britney Spears ' hit "...Baby One More Time" -- and Britney gives their version a big thumbs-up.
In a video capturing the performance, Selena and pals are lured into singing the hit by a SXSW panel moderator, as the film's writer and director Harmony Korine also pressures his stars for a sing-along. Selena kicks off the verse a cappella, singing, "My loneliness is killing me/And I, I must confess I still believe," before trailing off. Eventually, the music and the lyrics get synced and the audience joins in, getting Selena and pals singing again.
All the harmonizing paid off, because Britney tweeted her approval with a link to the video clip and the comment, "Awww @selenagomez can duet with me anytime! PS- I heard @springbreakers is AAA-MAZING! Can't wait to see it!"
Selena is a huge Britney fan; on her last tour, she performed a medley of the singer's hits, including "...Baby One More Time," "I'm A Slave 4 U" and "Hold It Against Me."
Selena and her co-stars also perform "...Baby One More Time" in Spring Breakers , which is about college girls who rob a fast-food place to pay for their spring break, and then get mixed up with drugs and guns. According to E Online , Spring Breakers also features Britney's ballad "Everytime," which soundtracks a wild scene with James Franco , who plays a drug dealer, on piano and Selena and her girls sporting bikinis and ski masks.
Spring Breakers opens in theaters on March 22.
Copyright 2013 ABC News Radio