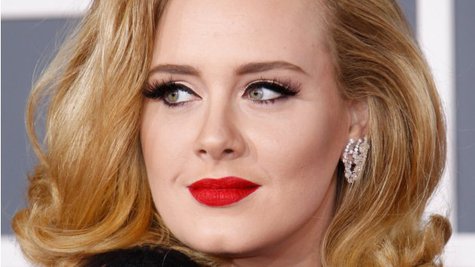 In the U.S., Mother's Day isn't until May, but in the U.K., "Mothering Sunday," the British equivalent, was this past weekend -- and nobody was more thrilled to celebrate it than Adele .
"Happy mamas day to all of us!" she tweeted . "This is my first one! Never been happier :) xx"
Adele and boyfriend Simon Konecki welcomed their son this past October. They haven't publicly revealed his name, though it is widely assumed to be "Angelo," based on the fact that Adele was seen wearing a necklace with that name on it, and because she recently required an "A" tattoo behind her ear.
The singer recently returned home to the U.K. after a whirlwind trip to the U.S. that saw her bringing home a Golden Globe and an Oscar for her James Bond theme tune "Skyfall," and a Grammy for her live performance of "Set Fire to the Rain." She brought the five-month-old boy with her, and as a souvenir, she bought him a tiny "Best Son" faux Oscar, and later tweeted a picture of it.
Copyright 2013 ABC News Radio