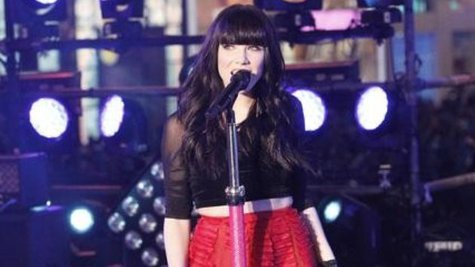 Now that Carly Rae Jepsen has pulled out of a scheduled performance at the annual Boy Scout Jamboree in the U.S. because of the organization's anti-gay policies, perhaps she'd like to give the Canadian Scouts a call, maybe?
The Canadian Press reports that Scouts Canada, which is distinct and separate from the Boy Scouts of America, has extended an invitation for Carly to come perform at their Jamboree instead. Scouts Canada is co-ed, and unlike the BSA, it accepts LGBT youth. The organization says it "does not discriminate for reasons of gender, culture, religious belief or sexual orientation."
Carly wrote on Twitter , "As an artist who believes in equality for all people, I will not be participating in the Boy Scouts of America Jamboree this summer. I always have and will continue to support the LGBT community on a global level." Train also pulled out of the Jamboree for the same reason, but both artists are now being invited to perform for Scouts Canada.
The Scouts Canada Jamboree takes place July 6-13 in Alberta, and a spokesperson says, "I'd just like to throw in there that we'd be totally welcome to having Train and Carly Rae come and play at our jamboree if they would so like to."
Copyright 2013 ABC News Radio