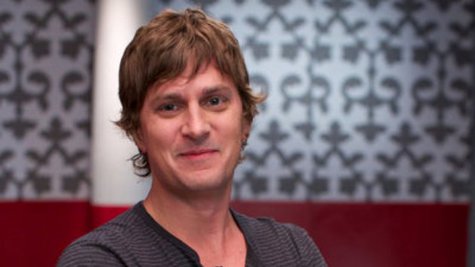 After the Carnival Triumph disaster, which saw thousands of people stranded at sea for days without power, food or working toilets, Matchbox Twenty 's Rob Thomas says he's feeling just a little bit nervous about the group's upcoming fan cruise, scheduled for this December aboard another Carnival ship.
Speaking to VH1's Big Morning Buzz Live , Rob said, "I'm scared of being covered in poop...to anybody that's on that cruise, I just wanna apologize now, because if something like that happens, I'm getting out of there. I'm gonna get helicoptered out. I'm gonna leave you behind...I'll do my show hovering over the ship!"
Rob was only half-joking, because he says he really doesn't like the idea of being on a ship in the first place.
"I'm scared in general of going on cruises; I'm scared of sinking, I'm scared of tipping and now I'm scared of poop," he told VH1. In fact, he still can't believe he agreed to do a fan cruise in the first place.
"I was one of those people... that said, 'You can't pay me to go on a cruise.' But apparently you can," Rob laughed. Why do it, though, if he hated the idea? "It seemed like a good way to kind of end everything [this year]," he said. "It's just us on a boat, drinking a lot, hanging out and playing music."
Sugar Ray 's Mark McGrath recently announced that he was canceling his own fan cruise, which featured Sugar Ray and many other acts of the '90s. He blamed the cancellation on poor ticket sales due to the bad publicity surrounding the Carnival Triumph fiasco. "The poop cruise really sunk us," tweeted Mark.
Copyright 2013 ABC News Radio