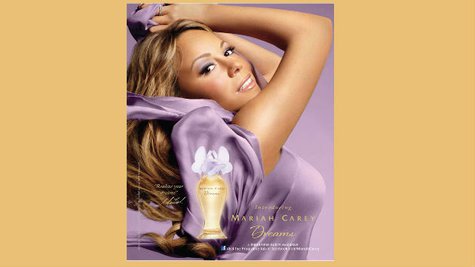 In-between working on her new album and serving as a judge on American Idol , Mariah Carey somehow found the time to launch a new project.
Mariah announced Wednesday night that she's releasing a new fragrance, called "Dreams." She tweeted , "I'm SO excited to finally be able to reveal my new fragrance #MariahCareyDreams - a limited time exclusive at Kohl's!"
Mariah also posted an ad for "Dreams," featuring a glamorous side shot of her. She didn't mention when "Dreams," her fifth fragrance, will hit stores.
Copyright 2013 ABC News Radio