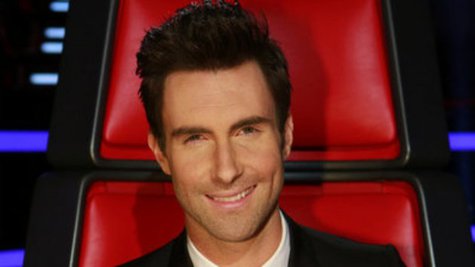 It's an understatement to say that The Voice has been beneficial to the careers of both Adam Levine and his band, Maroon 5 -- and not just financially. Adam's job as a coach on the hit NBC reality show has completely changed his public persona. As Adam himself tells The Hollywood Reporter , before The Voice , "No one knew what I was really like or whether I had anything to say. I think that the occasional soccer mom probably thought I was a slut."
That's all changed now. The Voice helped Adam go from "serial modelizer" to "charming heartthrob," and according to The Hollywood Reporter , not only has public awareness of him nearly tripled since he joined the show, but his likeability has increased more than 20 percent.
And as his likeability increases, so does his bank account. Thanks to his Voice paycheck -- estimated at $10 to $12 million per season -- plus his Maroon 5 earnings, his acting jobs and his fragrance and clothing line, it is estimated that Adam will take in $35 million this year.
And don't look for Adam to quit The Voice anytime soon, either. Though the fourth season of the show only gets underway March 25, sources tell The Hollywood Reporter that the singer is already locked in for a fifth season. Adam's manager tells the publication, "They're going to have to physically remove [him] from the building. He loves doing the show.... We'll be there as long as NBC wants us."
" The Voice wound up being way beyond the best thing that's ever happened to me and to the band," notes Adam.
As for his burgeoning acting career, Adam will make his movie debut later this year in the movie Can a Song Save Your Life? , and American Horror Story creator Ryan Murphy says he'd like to bring Adam back to the show -- he was killed off in the second season -- but the singer's schedule won't allow it.
"If he got the right parts in film, I really feel like Adam could do a Justin Timberlake thing," Murphy tells The Hollywood Reporter . "He has the chops, and, more than that, he has the ambition."
Copyright 2013 ABC News Radio