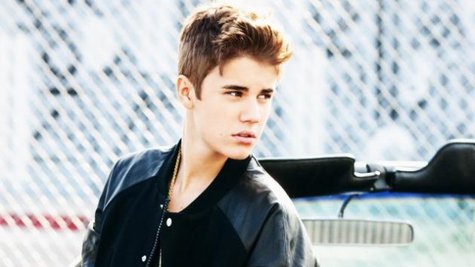 Justin Bieber 's working to rise above the rough treatment he's getting courtesy of several British tabloids, who are raking him over the coals thanks to his recent activities in London. The singer took to Twitter Wednesday to take on "the rumors rumors and more rumors," and to reiterate his commitment to family, fans, God and, of course, his music.
Let's recap: the negative tabloid comments go back to Thursday when Justin arrived back to his U.K. hotel, shirtless and almost pantless, following his concert in Birmingham, England, and partied until 6:30 a.m. Then, there was the whole "worst birthday" fiasco at a London club Friday night, when he and his entourage got into a disagreement with security and his party was cut short. Finally, Justin was slammed by parents, kids and the papers when he started his London concert Monday night two hours late.
To get things off his often-shirtless-chest, Justin tweeted a series of rants in his defense on Wednesday. The whole situation boils down to rumors, tweeted Justin, adding , "Fake stories to sell papers i guess are part of the job. but im a good person. i know that. u cant tell me different. we know the truth."
Most important to Justin, he wrote, is that "as long as my family, friends, and fans r with me u can say whatever. we are all equal in God's eyes & we have a responsibility to each other."
He explains, "i understand it is part of the job to be judged...but judge me on the facts, judge me on the music, and be careful of the judgement u pass, but know this...im only judged by one power, and i serve him."
And despite the criticism, Justin says he's going to keep on enjoying life -- after all, he's a 19-year-old superstar.
"Im focused on the good things in life. im blessed and not forgetting it," he tweets . "So yeah I will continue being me. i will continue to serve, to perform, to care, to love, to smile, to dance, to play, to sing..." And, he adds , "u are welcome to join, because i carry no hate. We got to much love for that. Im about the music."
By the way, in his rant, Justin also slammed reports that claim "any girl i stand next to is my girl." That seems to be a direct denial of U.K. tabloid reports that he's dating 17-year-old British singer Ella-Paige Roberts Clarke . She has also denied it.
Copyright 2013 ABC News Radio