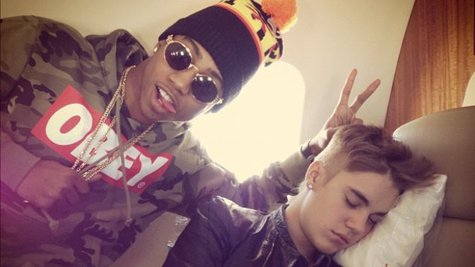 Justin Bieber may have to rethink loaning his car out to his pal Lil Twist , because Lil just got a second ticket -- this time, while he was behind the wheel of Justin's Fisker Karma.
Law enforcement sources tell TMZ that the rapper from Dallas, whose birth name is Christopher Lynn Moore , was stopped by the California Highway Patrol on the 101 Freeway Friday after they observed him make an unsafe lane change. Deputies opted not to ticket Twist for the reckless lane change, but they did ticket him for tinted windows.
Justin, who just celebrated his 19th birthday on March 1, is currently in London on his Believe Tour.
Twist was also pulled over by the cops on January 1 after he took the Bieb's Ferrari for a high-speed ride through the streets of Los Angeles. At the time, a paparazzo filming the incident was struck and killed by another car.
Copyright 2013 ABC News Radio