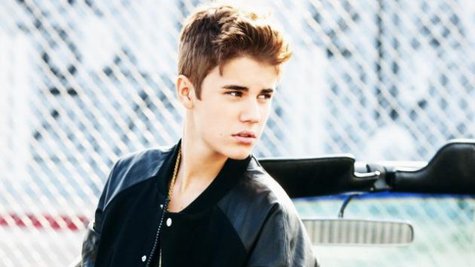 What should have been an epic 19th birthday blowout turned into a nightmare for Justin Bieber , who described the unexpected shutdown of his Friday night party in London as his "worst birthday."
The birthday boy's festivities were held at London's Cirque du Soir club, and according to E! News , his guests included British singer Ella-Paige Roberts Clark --Justin's alleged new flame -- and actor/rapper Jaden Smith . But a source told E! that everyone was asked to leave after an argument ensued between Justin's entourage and the club's security, because several guests, including Ella-Paige and Jaden, were underage and refused entrance. The legal drinking age in the U.K. is 18. Jaden is 14; Ella-Paige is 17.
Following the debacle, Justin, who'd previously tweeted his excitement about his "big night ahead," posted this note on Twitter: "Worst birthday."
A club spokesperson told E! , "W e, like all clubs in London, operate a strict age policy. As a few of the members of the party were under the suitable age of 18, the security team at Cirque Du Soir, London, clearly explained this rule and refused entry to the club for anyone who could not provide us with adequate proof of age."
The club spokesman added, " Justin Bieber visits Cirque Du Soir regularly, and he and his friends are always welcome, as long the members of the group are legally old enough to enter the club...We are very sorry, and understand it's his birthday, but our hands are tied with local authorities and rules we need to follow as a club to keep our license."
"We clearly didn't want to give him the 'worst birthday,'" noted the spokesperson. "He is a friend and previously was always welcomed with open arms."

Justin's fans around the globe began tweeting him in response to the fiasco, hoping to cheer him up, and it worked. "I see and saw all the posts from around the world. U got me smiling. Love u. Thank u. #beliebers , " Justin tweeted .
Copyright 2013 ABC News Radio