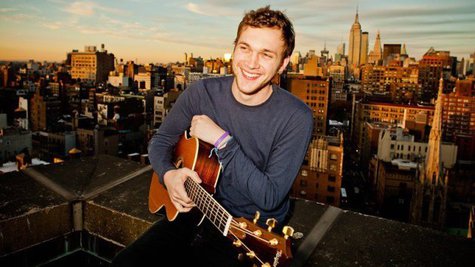 When it comes to musical idols, pretty much everybody knows that American Idol Phillip Phillip has been influenced by Dave Matthews : the two sound very much alike. But you may be surprised to find out some of the other musicians who've influenced the singer...including one unlikely female star.
Asked to name his top five music idols for People magazine, Phillip chose, of all people, Alanis Morissette . "She just speaks her mind and doesn't give a crap -- I really respect that," he tells People . "Plus, she's great live."
After years of admiration, Phillip was lucky enough to meet Alanis, and he admits to being starstruck. "I was dumbfounded," he says. "I got really nervous and didn't know what to say!"
As for his four other musical idols, Dave Matthews is there, of course -- "He inspired me to do interesting things on the guitar and sing in different ways," explains Phillip -- as well as rock legend Bob Seger , who Phillip admires for his songwriting ability. Angus Young , guitarist for heavy metal icons AC/DC , also made the cut: "my first hero" is what Phillip calls him, adding, "I thought he was a god."
Phillips' fifth idol is young blues guitarist Jonny Lang . "If I could have anybody's voice, it would be his," he tells People.
Copyright 2013 ABC News Radio