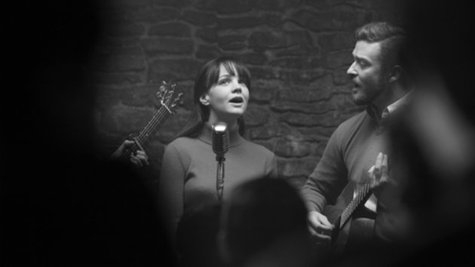 Justin Timberlake doesn't usually sing in his movies, but he does in the upcoming Coen Brothers' film Inside Llewyn Davis -- and you'll be able to hear him on the movie's soundtrack, too .

Inside Llewyn Davis is about the New York City folk music scene of the 1960s; Justin plays a musician named Jim Berkey in the film. His wife is played by British actress Carey Mulligan, who in real life is married to Marcus Mumford of Mumford & Sons . Marcus is on the soundtrack as well; in fact, he and Justin even sing together on one song, called "The Auld Triangle."
Justin also sings a couple of other tunes on the soundtrack, including the folk classic "500 Miles" and another tune called "Please Mr. Kennedy."
The soundtrack for Inside Llewyn Davis will be released on September 17, while the film is expected to arrive in theaters on December 6.
Copyright 2013 ABC News Radio