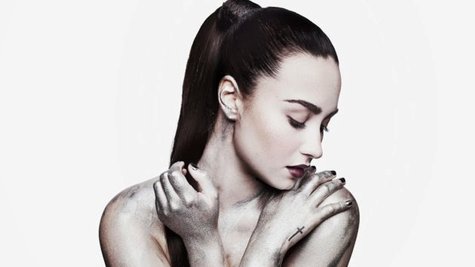 Demi Lovato lost her father, Patrick , last weekend. On Thursday's Good Morning America , the singer revealed that he, like herself, struggled with mental illness. Now, she's doing something to help others struggling with similar mental health issues.

"I've dealt with mental illnesses, but my father also dealt with mental illness. And he wasn't able to function very well in society," Demi said. "And this week, I'm launching the Lovato Treatment Scholarship Program."
"I'm basically helping one person at a time. I'm going to pay for their treatment. I'm working with Cast Recovery, which is a treatment center that I've worked really really closely with," she continued.
Demi lost her father, who was 53, on June 23. Though the two were not on speaking terms -- Patrick divorced Demi's mother, Dianna De La Garza -- Demi said her father was a good man.
"My father and I didn't have the most ideal relationship, but at the end of the day he's still my dad and I grew up with him," the 20-year-old said. "And he's a wonderful person."
Professionally, Demi returns as a judge on the upcoming third season of The X Factor , joining executive producer Simon Cowell and newcomers Kelly Rowland and Paulina Rubio .
"X Factor takes up so much of the year that it doesn't leave me any time to shoot a movie or anything like that," Demi admitted.
The X Factor returns to Fox on September 11.
Copyright 2013 ABC News Radio