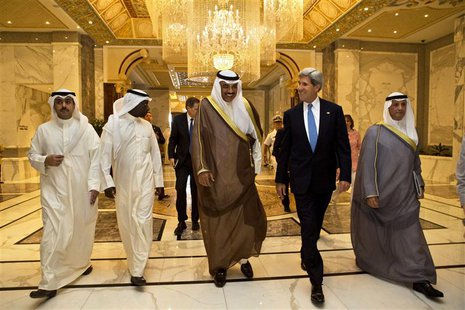 KUWAIT (Reuters) - Israeli and Palestinian leaders are both committed to reviving peace talks, U.S. Secretary of State John Kerry said on Wednesday.
"Both of them have indicated a seriousness of purpose," he said, referring to Israeli Prime Minister Benjamin Netanyahu and Palestinian President Mahmoud Abbas.
Speaking at a news conference in Kuwait with Foreign Minister Sheikh Sabah Khaled al-Sabah, Kerry said he did not want to set any deadlines but emphasized there needs to be progress before the U.N. General Assembly in September.
(Reporting by Lesley Wroughton and Sylvia Westall)