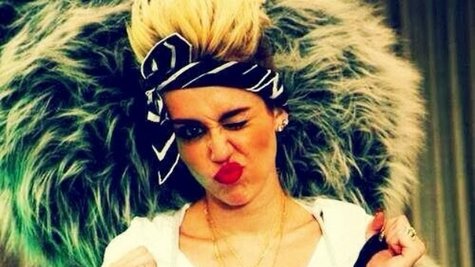 As Miley Cyrus premieres the video for her new single "We Can't Stop" Wednesday across VEVO, fans are still speculating about whether or not she's really singing about Ecstasy -- the drug, not the feeling -- in one of the song's lyrics. For the record, she says she's not.
Speaking to Rolling Stone magazine, Miley says that the line in "We Can't Stop" where she sounds like she's singing "dancing with molly" -- "molly" being slang for Ecstasy -- is really just her Southern twang coming through.
"I have an accent! So when I say 'Miley,' it must sound like 'molly,'" she tells the magazine. "You're not allowed to say 'molly' on the radio, so it obviously says 'Miley.' I knew people were gonna wonder what I'm saying in that song."
As for another drug -- marijuana -- Miley doesn't deny smoking it, but she doesn't come right out and say it, either.
" I did a song with Snoop Dogg called 'Ashtrays and Heartbreaks,' so people can put it together for themselves," she tells Rolling Stone. "I think alcohol is way more dangerous than marijuana -- people can be mad at me for saying that, but I don't care. I've seen a lot of people spiral down with alcohol, but I've never seen that happen with weed."
Noting that pot is legal in California, she adds, "So I'm happy to live in California, a place where you can be whoever you want to be."
The full interview with Miley is in the upcoming July 4 double issue of Rolling Stone.
Copyright 2013 ABC News Radio