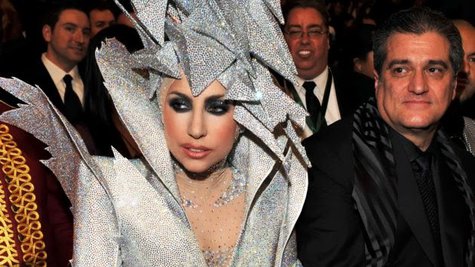 Lady Gaga's been uncharacteristically quiet online over the past few months, but the same can't be said for her dad, Joe Germanotta . He's fuming because his New York City restaurant, Joanne Trattoria, has been downgraded by New York City Health Department inspectors for violations that he feels are unwarranted -- and he's venting about it on Twitter.
Among the violations that Germanotta particularly disagrees with: a "bad potato" in a bin with "40 good ones."
"It wasn't being served to a customer, it was raw, and when the inspector pointed it out we threw it away. How many bad veggies do you toss," he wrote on Twitter. "The inspector gave us 7 points for a bad potato in a storage bin on our health department inspection, that shifted us from an A to a B or Grade Pending...he took our A and left B or Grade Pending sign, our choice to display. Seems a little harsh."
Germanotta also added that he was cited for an ice cream scoop not in a storage holder -- "it was in the dish machine," he says -- and the lack of a "wash hands" sign at a waiters' station. "I'll put one up tomorrow, but we use this as a water station, not a hand sink," he points out.
Gaga's dad then turned his attention to the inspector, the inspector's boss, the Health Department in general -- which he called "corrupt" -- and New York City Mayor Michael Bloomberg , who he says he's "met several times." He also invited fans to tweet Bloomberg with their thoughts on the matter.
"Sorry guys and gals, Mister G is angry," he tweeted. No comment yet from Mr. G's his daughter.
Copyright 2013 ABC News Radio