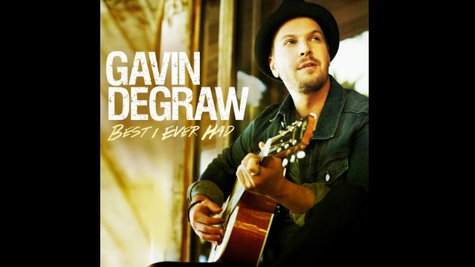 Gavin DeGraw is out with a brand-new single , and it's quite a departure from his previous work.
"Best I Ever Had" is on iTunes now, and it's faster, more upbeat and all-around poppier than any of Gavin's previous singles. He co-wrote it with Martin Johnson , a singer, songwriter and producer who also co-wrote the latest singles from Avril Lavigne and Jason Derulo .
"Best I Ever Had" is actually a bit reminiscent of Train's hit "Drive By," which is fitting, since Gavin will be hitting the road with Train for the band's Mermaids of Alcatraz summer tour, which kicks off July 17 in Cleveland. Gavin will be performing the new song on tour. A new album will be released later this year.
Copyright 2013 ABC News Radio