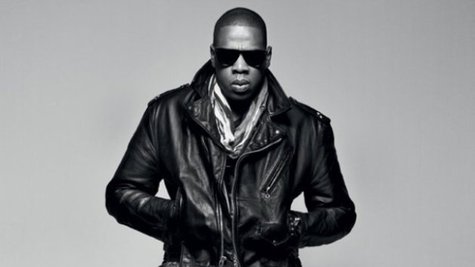 Jay-Z made a surprise announcement Sunday night during ABC's telecast of the fifth game of the NBA Finals, between the Miami Heat and the San Antonio Spurs.
At the end of the second quarter, ABC aired a three-minute commercial which dropped the news that Jay is releasing a new album, titled Magna Carta Holy Grail , on July 4.
The ad took viewers behind the scenes of Jay's recording sessions with Pharrell Williams , Timbaland , Swizz Beatz and super-producer Rick Rubin . At one point, he reflects, "The album is about, it's like this duality of how do you navigate through this whole thing, through success, through failures, through all this and remain yourself."
The best part is that you can get your hands on Magna Carta Holy Grail for free. It will be made available for free to the first one million owners of Samsung Galaxy S III, Galaxy S 4 and Galaxy Note II phones who access it via the Magna Carta app. The app will unlock the album at 12:01 a.m. Eastern time on the Fourth of July.
To cover the costs of the giveaway, The Wall Street Journal reports, Samsung is forking over five dollars per album that will be given away.
Magna Carta Holy Grail is Jay-Z's 12th studio album. Check out MagnaCartaHolyGrail.com for more info.
Copyright 2013 ABC News Radio