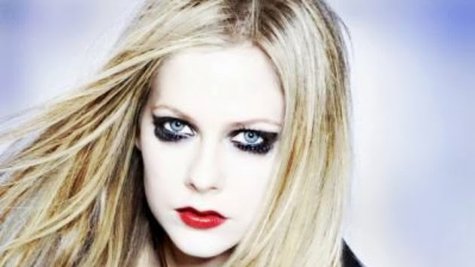 Avril Lavigne's new album is due in September, and at some point before that, she'll be getting married to fiance Chad Kroeger of Nickelback . But before all that happens, she's keeping herself pretty busy: you can catch her on Live with Kelly & Michael Friday morning, and on the MuchMusic Video Awards this Sunday night.
Avril will be performing her new single "Here's to Never Growing Up" on Live with Kelly & Michael , a song she says grew out of her desire to lighten things up in the studio.
"That particular day, I wanted to write something fun," she tells ABC News Radio about the songwriting session that produced "Here's to Never Growing Up." "The song was going in a more serious direction....[so] I just...said, 'Actually, let's speed it up and let's make it light and fun.' And then we just kind of got in that headspace and wrote a song about not ever wanting to grow up and being young forever."
In the song, which was co-written by Chad, Avril mentions "singing Radiohead at the top of our lungs." Out of all musical acts, why did she decide to give a shout-out to Radiohead? She says it was a combination of the fact that their name has "the right number of syllables," as well as "the fact that Radiohead is a very cool band." Adds Avril "I've got all their CDs...I genuinely love the band."
The video for "Here's to Never Growing Up" features Avril once again donning her signature "Sk8er Boi" fashion ensemble of tank top, tie, baggy shorts and sneakers. What did it feel like to try that look on again?
"It was really cool," Avril tells ABC News Radio. She adds, "It was such a trip putting back on the necktie and the tank top and holding a skateboard. With the song being 'Here's to Never Growing Up,' I wanted to go back to my look from my very first record."
And speaking of going back to her roots, Avril will be doing just that this Sunday, when she returns to her home country of Canada to perform on the MuchMusic Video Awards, the Canadian version of the MTV VMAs. The awards, which take place in Toronto, will be broadcast live on Fuse.
Now about that wedding...we don't know when or where Avril and Chad will tie the knot, but Avril says she's definitely making time in her busy schedule for a honeymoon.
"Hell yeah, I'll be going on a honeymoon!" she laughs. "Yeah, I've got it all planned. I never vacation, so I'm really looking forward to it!"
Copyright 2013 ABC News Radio